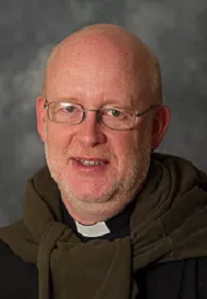 I worked for 16 years as a Civil Engineer in Local Government in middle/senior management. In 1997 I left local government to train for the Church of England priesthood. I moved to Ashton in 2003. I am Team Rector of the Parish of the Good Shepherd, Ashton-under-Lyne. For 8 years, I was Area Dean of Ashton. Recently, the Church of England has appointed me as Borough Dean of Tameside.
I have management/finance skills, good HR experience, I've served on charity boards and as a school governor and have experience of working with children and young people. I have a lot of committee/governance experience both as Chair and as a member.
I have a long-standing commitment to Ashton-under-Lyne/Tameside as my place of ministry. I want to see our society caring for its weakest members, developing and growing talents and skills. I particularly believe that we should seek to develop people's own skills so that they can determine their own futures.
I chair the Management Committee for Holy Trinity Church and Community Centre.